Wine and Art Festival at Terrace Lakes Resort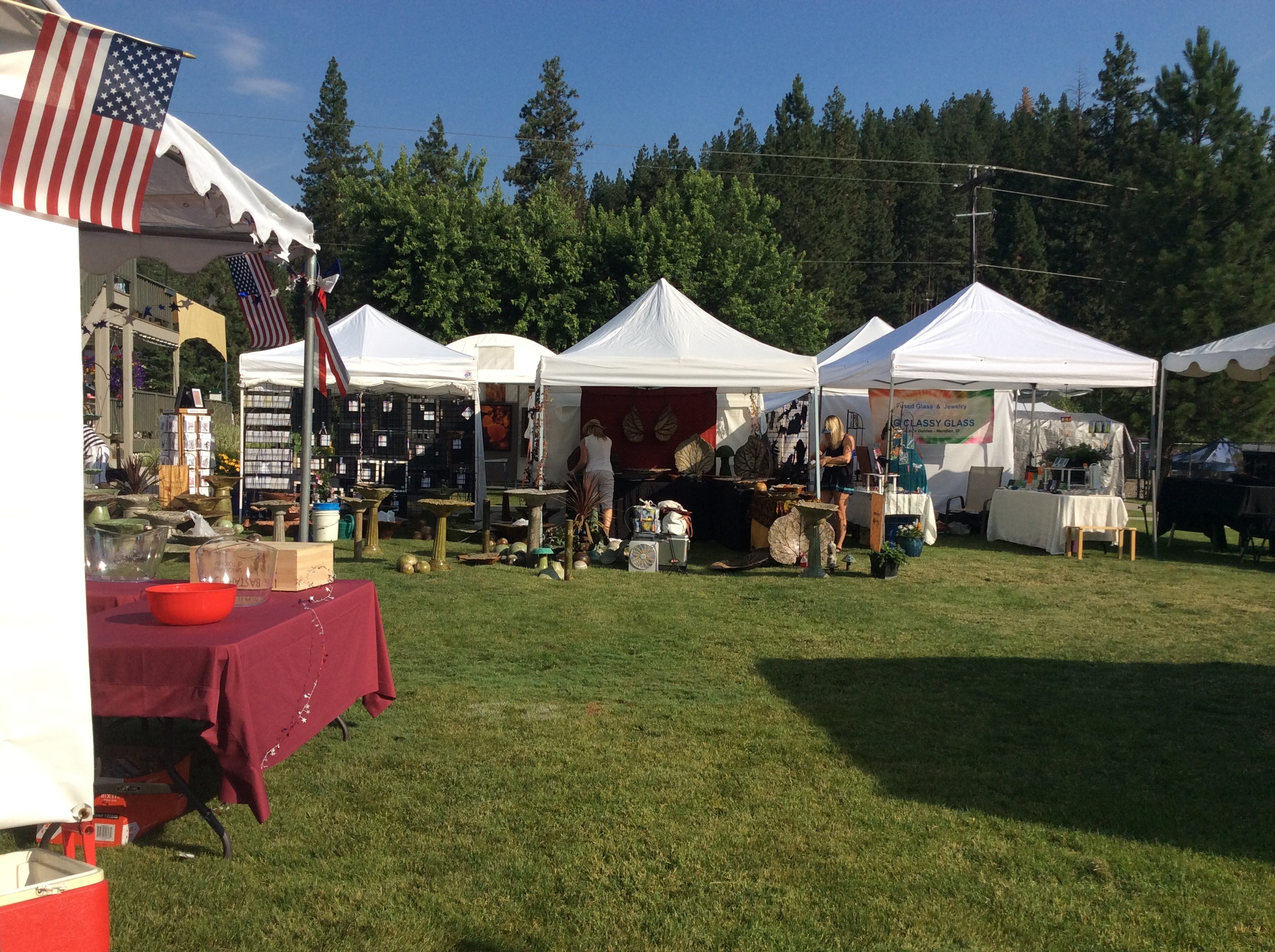 **2018 Dates - June 23rd & 24th!!**
The annual Wine and Art Festival is a Terrace Lakes tradition you won't want to miss. Only an hour drive from Boise, Idaho traveling along the Payette River Scenic Byway, Idaho Highway 55; this event is perfect for either a day trip or as part of a longer summer stay in the Garden Valley area.
The 2018 Wine and Art Festival is held June 23rd and 24th right on the green grass of Terrace Lakes Resort Golf Course. Over 60 vendors participate in this beloved summer festival. Our green is transformed into a playground of fun where local wine, artists, and craftspeople are showcased. The splendor of the mountains in the Boise National Forest combined with the hospitality of the Terrace Lakes Resort makes this a one of a kind festival that offers something for everyone. Music, food, wine tasting, local artists, and craftspeople make this festival an event to remember.
Representatives from the Northwest's best vineyards will delight you with samples of our regional wines. Our knowledgeable wine vendors look forward to helping you discover your favorite wine. What better way to enjoy wine tasting then at a fun summer festival? Additionally, the Wine and Art Festival showcases work by talented local artists and crafters. Wood cravings, scented candles, furniture, hand dyed fabric, jewelry, and quilts are among the treasures available for purchase from vendors.
Live music will be playing throughout the day performed by a wide range of musicians setting the mood for fun in the sun. A variety of food items are available for purchase. There are games and contests for everyone. Parking and festival admission are free.
Make the most of the Wine and Art Festival by staying right at Terrace Lakes Resort. We offer motel rooms, cozy cabins, and spacious condos. Additionally, we have a geothermal pool available for relaxation after a busy day enjoying the festival. We look forward to hosting you! Mark your calendars for the last weekend in June and head out to Terrace Lakes Resort for the Wine and Art Festival. You will want to make our festival a summer tradition!