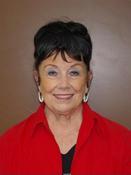 ERA West Wind Real Estate
Ilene Johnson, Realtor
ilenej@mindspring.com
www.ResortCabins.com
Ilene Johnson is a Vacation Home Specialist with 55 years of experience in Garden Valley!
Discover Terrace Lakes Resort with a beautiful 18 hole golf course, year round geothermal natural hot water pool, tennis courts, restaurant and lounge. Nestled in the Boise National Forest 50 miles north of Boise, you can find Idaho vacation homes with scenic natural amenities and modern luxury home comforts. Make sure to ask about the Terrace Lakes Resort Memberships available for family and corporate organizations.
Vacation homes, investment real estate properties and vacation cabins are available for purchase. You will be impressed with Terrace Lakes Resort Community which is one of Idaho's best kept secrets for the last five decades. View current Terrace Lakes real estate listings at www.ResortCabins.com or email at ilenej@mindspring.com.
Contact Ilene Johnson for information on memberships! For cabins, homes and land for sale go to resortcabins.com and take a Virtual Tour. Ilene is available for more information at (208) 377-2121 Tuesday thru Friday at the Boise Office and (208) 462-3250 Saturday, Sunday, Monday and Holidays at the Terrace Lakes Resort Office in Garden Valley. email: ilenej@mindspring.com or resortcabin@gmail.com

ERA West Wind Offices
Boise - 950 N.Cole Boise, ID 83704 - (208) 377-2121
Garden Valley - 101 Holiday Dr. Garden Valley, 83622 - (208) 462-3250